Great deals on LCD televisions don't always come before Christmas, because you can always get a better deal with the new year sales. The Samsung 40″ LCD HDTV with Digital Tuner, LNT4032HX
is one of those deals that you can have for less than $1400. You'll be watching both analog and digital broadcast with a 5000:1 dynamic contrast ratio to experience darker blacks and brighter whites. Ring in the new year with a large screen tv at an affordable price.

Do you want a TV with great picture that's not too big for your living room and not too expensive for your budget? Some of us aren't looking for the biggest television screen, but just a good television that we can enjoy watching shows and movies on that won't break the bank. The Samsung 37″ Widescreen LCD HDTV w/ FREE Wall-Mount & Built-in Digital Tuner, LN-T3732HX
provides both a great picture at a reasonable price under $1100 making this affordable luxury, and with a free wall-mount it will fit in just about any room.

Is it possible to get a 26 inch LCD HDTV for under $700? Yes it is possible, and this television comes with a wall-mount so you can set it up in just about any room without having to sacrifice any space. The Samsung 26″ Widescreen LCD HDTV w/ FREE Wall-Mount & Built-in Digital Tuner, LN-T2632HX
is affordable, stylish, and performs amazingly, so you won't be disappointed, and at this price you may want to buy several.

Life is good with an LG television, especially when it's a plasma with a 60 inch screen. You'll be hard pressed to find a comparable 60 inch LG plasma television that will take low resolution analog signals to near HD levels by improving brightness, contrast, detail and enhancing color as well as reducing signal noise. However you can get the LG 60 1080p HD Plasma TV
with cinema-like high resolution images at less than $5000 with stereo sound. Don't just dream aboutthis type of TV, when you can afford one now.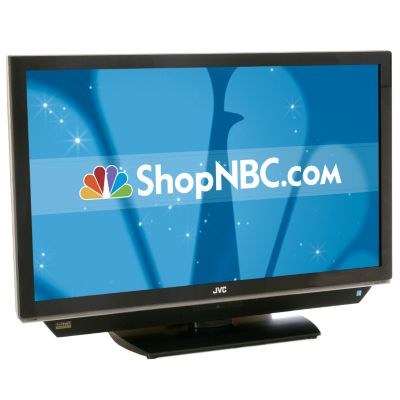 With the prices of flat screen televisions continually dropping, you can easily afford this JVC TV. If you're really wanting to see and truly enjoy your favorite shows and movies, the JVC 42″ 1080p LCD HDTV w/ $100 Rebate
makes it that much more affordable. This television allows for seamless connection of Blu-ray Disc and HD-DVD players so you won't have to worry about DVD compatability. The connectivity options of this JVC are unparalleled with a USB photo viewer and two component video inputs, you'll never be out of the technology loop.

Yes, we all want a super large flat screen television in our living room, but sometimes we just need a really good tv to view while working in the home office. As expected we can can get a nice sized tv that doesn't take up too much room, but provides the quality picture we expect with the Sony 26″ Bravia M-Series LCD HDTV with Digital Tuner, KDL-26ML130
At less than $700 you can outfit several rooms in your house with this great LCD TV.

Everyone wants a plasma TV. If you thought that a widescreen plasma television was out of your price range then you haven't seen the Sanyo 50″ Plasma HDTV with Digital Tuner, DP50747
This TV delivers both form and function with its slim design and crisp picture. You can have this plasma television for less than $1300, which means you can enjoy state of the art technology without breaking the bank.

When you need a really big screen to watch your favorite shows or a really great movie then look at the Mitsubishi WD-73734 DLP HDTV
That's 73 inches of viewing pleasure with a wider range of colors than ever before because of its 6-Color Light Engine giving not just a big screen, but a clear crisp vivd picture.