Panasonic TH-50PH10UK Plasma Display
With Super Bowl XLII happening on February 3 there's still time to get that large plasma tv, so you can watch the game in style. The TH-50PH10UK has 16 bit processing that achieves 3,072 shades of gradation with the Deep Black Filter allowing you the best viewing even in a brightly lit room, so you'll never miss a single play. With this Panasonic 50″ display you'll get the crisp clear picture that's only achieved on a screen that has a 10000:1 contrast ratio, letting you see the smallest details while watching the biggest game of the year. Connect this flat panel television to your AV consoles as well as your PC, to really enjoy the half-time show and all of the memorable commercials, and not just the game. Invite all your friends over to watch the Super Bowl on your new Panasonic TH-50PH10UK Plasma Display
this year, and they'll want to watch every sporting event on it.
JVC LT37X688 LCD Full-HDTV
A full-HD JVC television can change your perception of what TV should be like, and it doesn't have to be expensive. The LT37X688 37 inch LCD TV offers more than just 1080p resolution, because it also has a built-in digital ATSC Tuner, a new USB Photo Viewer, and 2 Component Video Inputs, so this television is keeping up with today's technology. With a 176 degree viewing angle, there's never a bad seat when you're watching the JVC LT37X688 LCD Full-HDTV
.

We all want a brand new television, and Maxent makes the luxury of owning a 58 inch plasma tv affordable. The MX-58HPT51 has a 10000:1 contrast ratio that makes excellent viewing for high definition DVD, television, cable and satellite broadcast. The inexspensive Maxent MX-58HPT51 HDTV
will get your home theater system off to a big start at a small price. When you order this television you'll experience the best picture at the best price on a Maxent plasma DTV.

If you want a large 47″ LCD HDTV with a built-in digital tuner, but think you can't afford one then you haven't seen the remarkably low price that's available on Vizio televisions. The VW47LF is everything you expect from a big television, but doesn't have the big price. The Vizio 47″ 1080P Full HD LCD HDTV with Built-in Digital Tuner, VW47LF
can be in your living room for under $1400. Vizio has designed this to be a sleek and stylish TV that will provide you with the outstanding picture quality you expect especially when it's connected to your HD DVD or Blu-Ray DVD players or game consoles. Vizio makes the great picture you want available at the price you'll like.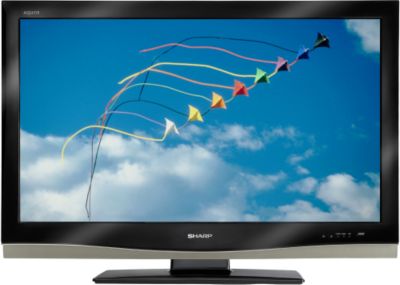 There is a common misconception that bigger is always better, but this Sharp AQUOS breaks that stereotype because it delivers everything you're looking for in a huge LCD HDTV in a small package that can fit in just about any room. The
Sharp LC32D62U 32 1080p LCD HDTV
delivers the vivid colors and deep blacks that you expect in a screen with a full 1920 x 1080 pixel high definition resolution and 10,000:1 dynamic contrast ratio. With the LC32D62U, Sharp has added a fourth-wavelength to the color palette that will forever change your perception of the colors that your television can render. This 8th generation LCD panel improves extreme-angle viewing by almost 60%, so you'll get a bright crisp picture even on the edge of the 176 degree viewing angle. Add style, sophistication, and even more color when you buy this Sharp LCD HDTV.

If you're going to go all out on a brand new television, you should really take advantage of a package deal that offers a TV with a DVD player, and a $100 rebate. When you buy this Mitsubishi DLP, you'll get not only a large 57″ DLP television that displays a crisp picture with vivid colors, but you'll also get an RCA DVD player. With 80% more color than a standard HDTV the Mitsubishi 57″ 1080p DLP HDTV & RCA Upconvert DVD Player w/ $100 Rebate
is the best deal you'll find. Experience the best picture on a TV with Mitsubishi's 6 color light processor and get the $100 mail-in rebate when you purchase before 1/31/2008.
Mitsubishi 57″ DLP HDTV w/DVD Player Mail-In Rebate $100
Offer Expires: 01/31/2008

Not all of us need the largest television screeen available, but we all want a digital flatscreen tv that can fit in a room and provide the quality viewing experience we expect. If you're looking for a telelvision that delivers a full brilliant picture and full-bodied SRS wound then the affordable choice is this Samsung 40 LCD HDTV
that looks as good as it performs. With full HDMI connectivity from 3 ports for your digital lifestyle, you'll enjoy this view for quite some time.

When you're looking for a great picture on your next television purchase you'll want to pay attention to the contrast ration, and you won't find an LCD with a higher contrast ratio than 10000:1 which this one offers. Although it isn't all about contrast ratio that determines picture quality, but resolution as well and the LG 47 1080p LCD HDTV
displays HDTV programs in full 1920 x 1080p resolution. With the 178 degree viewing angle, you'll never be in a bad position to enjoy everything you'd expect from a great television viewing experience.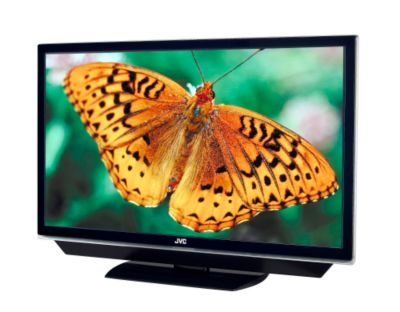 If you're looking for a television that will fit your digital lifestyle and tastes both now and in the future, then this
JVC LCD HDTV
is what you're looking for. JVC makes some of the best looking and performing LCD televisions available, and you'll understand once you're viewing your very own
JVC LT47X788 47 1080p LCD HDTV
with 178 degree viewing angle and Flicker-Free resolution. This TV has everything you expect from a high-end flatscreen and it won't disappoint you, but it will impress you and all of your friends especially showing off the USB photo viewer as well as the great picture and sound.

Do you want to view both analog and digital broadcasts with brighter whites and less blurring with fast motions on screen? The full digital video processor in the Bravia engine will reduce the video signal noise, improve contrast and enhance details for the best 3D picture. The ideal television for picture quality whether it's fast motion action or colorful scenes, you'll want it to be a Sony 40″ Bravia LCD HDTV with Digital Tuner, KDL-40S3000
.

Soon enough we'll all need to have a digital tuner just to watch TV, so you might as well upgrade with a new television that's digital ready. You don't have to wait for digital boradcasts before you get that new TV, and you don't have to spend a lot of money either. Experience high definition programming when you buy the Sanyo 42″ LCD HDTV with Digital Tuner, DP42647
that ensures a deep and crisp picture and all for under $1000.